---
Story
HOW I Started From The Bottom In Iowa To Becoming An 8 Figure Marketer And Giving Back To What Matters Most!
Now, I wouldn't call it a "Sob Story" cause I really don't have one. It was more of an "awakening" if you will.
Back in 2012
I was traveling to the flea markets in Chicago from Iowa.

I along with my partner at the time would buy items there and then come back to Iowa to resell out of my car trunk.

And let me tell you... that got old REAL QUICK!
Then I Started Working For Godaddy In 2013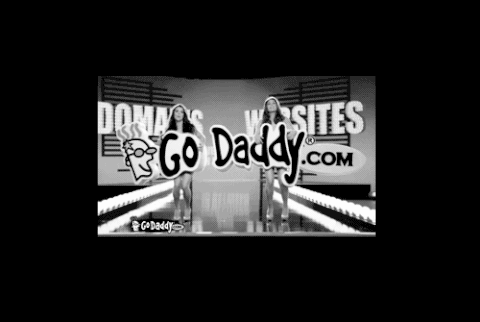 Yeah! Surprisingly one of the main offices is right here in Iowa! Bob Parsons anyone?

Anyways... got tired of building his empire. Waking up and working for the man each day...

Which then led me to reading a book called the 4 Hour Work Week by Timothy Ferris.

That book got me so excited that I read it all in one sitting in my local Barnes N Noble.
Then I Began My Ecom Journey
I began in July 2013 by purchasing in BULK from an overseas supplier and then listed the products on Godaddy's terrible website builder and online store interface (big mistake but I was young and naive!)

Little bit of luck struck for a first timer! I managed to sell all of my inventory :)

I listed on Etsy.

It was "back to school" season and lucky for me, I just so happened to get a lineup of products featured on their back to school category home page.

As the inventory started dwindling, I decided to slowly move my business over to a dropship model.

This was a good move on my part as it also allowed me to sell more designs.

Made okay money, nothing life changing and decided to sell the store in January 2014 for some... also okay money.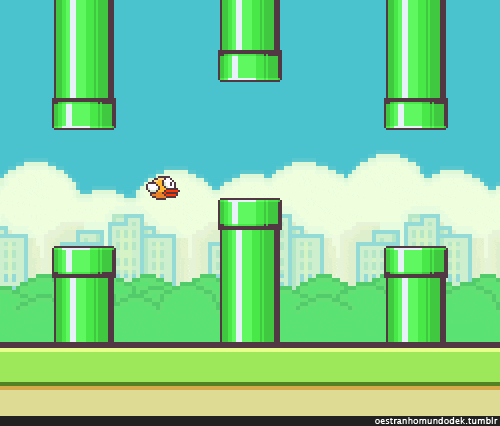 This happened to coincide at the same time Flappy Bird came out in early 2014?

I was one of those guys to capitalize on the domain name and sold that.

I have domainer experience when it comes to capitalizing on trends (starting to sound like a jack of all trades)

Regretfully...

With all the craze and hype that one individual could make 40k plus in a day from a simple game prompted me to start building apps.

I started making some games revolving around the DOGE meme. They were essentially spinoffs of popular games such as flappy bird, except all DOGE instead.

At this point in time, I didn't really know how to market.

BIG FLOP - FAILURE
But that wasn't the only failure...

I failed with a korean fashion site

I failed with a EDM affiliate site

I failed with some Amazon affiliate sites

But had some momentum with blogs and affiliate marketing
Then I Went Back To Ecommerce
Started off again with a dropship store similar to my first ecom store.

Along side this, found a unique supplier on etsy and sold 100% tailored garments.
Fast Foward To Spring 2015
Things started picking up.

I was already using Instagram at this point in time for my businesses

But then I discovered Instagram automation.

So that was a big game changer for me because it gave me customers on autopilot while also growing my Instagram accounts.

Then FINALLY my SEO (search engine optimization) efforts paid off and I took the #1 spot for my desired keywords.

This automatically gave me more traffic from google and put me ahead of my competitors.

Life was looking up. I continued to run the store passively with automation in place and hit a bit of a viral spree in October 2015.

When You Put In Work... Luck Comes To You!

This was not limited to just one store... but BOTH!

Then decided it was time to part ways while on an upward trend and sold both stores for a nice lump sum of cash with Empire Flippers.
Then I Chilled Out
And during this time, the Facebook Pixel was born (I believe in late November 2015) More about this later...
This is me eating an Oreo Cream Filled Donut Halfway Across The World
And I Simply Lived... Traveled... And Played Video Games
But after a while... I knew I had to get back in the game. Money doesn't just grow when you have no businesses or investments!
Then June 2016 Rolled Around...

"The 3 Phases Of Advertising" had begun!
That started off with an article on the huffington post.

Some guy made 12k his first month running an ecom store on shopify using only affiliates!

Plus... No upfront inventory (dropshipping)

And I was like... well if he can do it then I can too!

This quickly became the 1st phase of my advertising

And ended up with this my first month:
 eah... tell me about it. I WAS IN SHOCK TOO

Business went from "0 to 100 REAL QUICK"

So much that I had my "oh shit moment" which is when I needed help running the business.

Lucky for me, I found the PERFECT VA (Virtual Assistant) who knew EVERYTHING I needed her for.

Which allowed me to focus on one thing.

Reach out to influencers on instagram... get them to be an affiliate... and have them push all the traffic!

Then July 2016 Rolled Around (The 2nd Phase)
I started using Facebook Ads.

During the previous month I had what they call the "FB Pixel" installed which is the equivalent of the NSA for marketers. FB literally knows everything about us!

Which made my life EASY. FB already knew my target audience and delivered my ads to them like clockwork.

Everything was going great minus Paypal complaining that I was scaling too fast which is when you know you're going #allthewayup

And during this time, I traveled some more...

For once I felt like I was a digital nomad (location independent)!

And ended the month...
Then Diversified My Streams (3rd Phase)
Ever heard of that phrase don't put all of your eggs in one basket?

Yeah I made sure to take that to heart and diversify my traffic streams.

Pinterest, SEO, Youtube, Google Ads

Then...
Fast Foward: October 2016 I Hit 1 Million In Sales
 Yeah...what I thought was once not possible was made possible due to my ACTIONS. 
Then In December I hit 2 Million In Sales
Picked up the pace as I was smarter and more confident! Plus it was the holiday season.

And Now I Can Hit Over 2 Million In 1 Month
Had a Paradigm shift in February 2017 after attending a conference in Singapore.
I'm always trying to push the envelope of what is thought possible. I guess that means I'm trying to go... wait for it...

All The Way Up!
And hopefully inspire you to take ACTION.
 
Here's one of my top student's results:
While I no longer offer open training, it just goes to show taking action and doing something for yourself can go a LONG WAY. 
The best version of you is what the world needs! When you get to that point you can start giving back. The community that I always wanted to give back to was the breaking/bboy/bgirl commmunity.
So I built a studio/community center for hip hop. The community was always there for me and dance is an integral part of why I'm here today. It's what I used to translate into business. I'm a firm believer if anyone can do what bboy/bgirls do... that they can also use the same skills and apply it elsewhere in life.
Now I'm paving the next generation of dancers in my local community with tons of outreach to local programs and making a positive impact on their lives.
So go out there and make a difference!